What is virtual bookkeeping?
Virtual bookkeeping is essentially the recording and maintaining of a company's financial statements digitally. With the advent of digital technology, traditional accounting principles have evolved toward virtual bookkeeping through software such as QuickBooks Virtual. This software allows businesses to keep track of their finances from anywhere and at any time. Virtual bookkeeping mainly involves keeping track of transactions, receipts, bills and invoices as well as reconciling bank and credit card statements. This is done step-by-step using the software, which makes it easier to monitor the financial well-being of a company. By providing instant access to real-time financial data, virtual bookkeeping has become an essential tool for businesses of all sizes. It has brought about greater accuracy, efficiency, and flexibility to the accounting practices of modern businesses. In summary, virtual bookkeeping is a digital solution for managing and handling financial transactions, statements, and reports through a step-by-step system.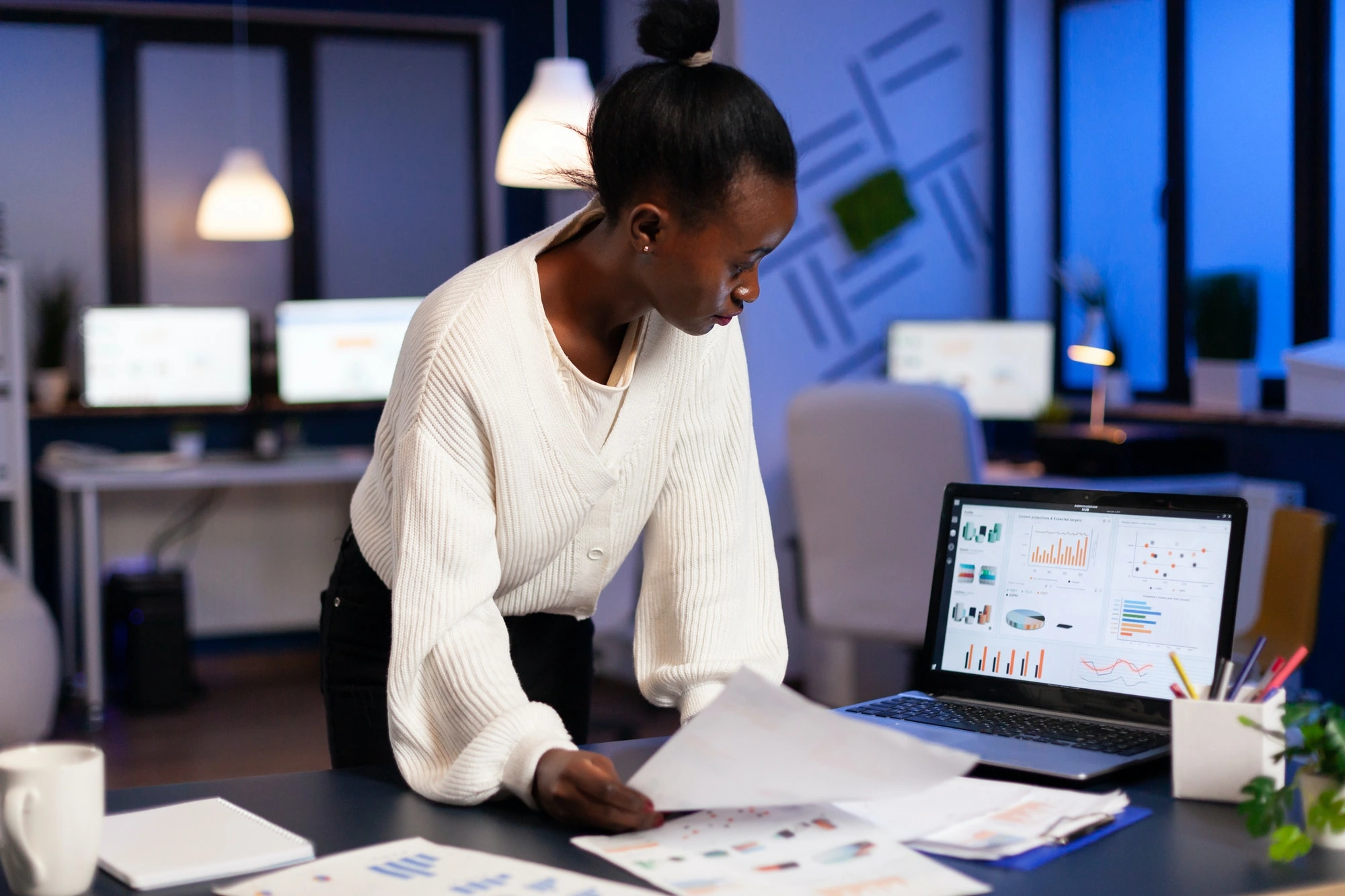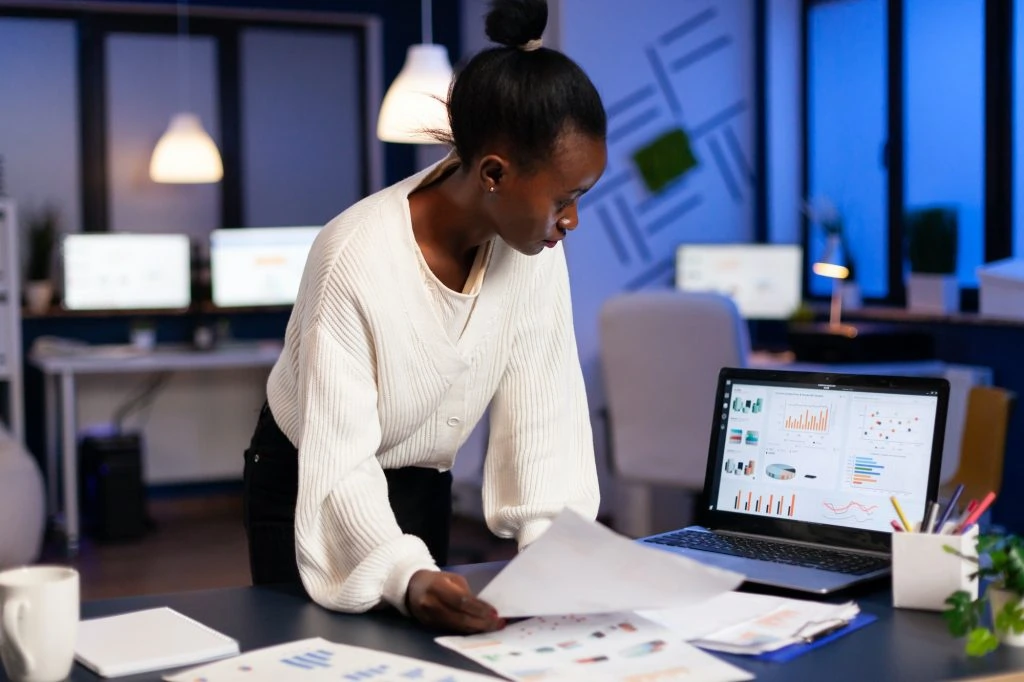 Who is a virtual bookkeeper and how does it help business owners?
An virtual bookkeeper is a professional who provides bookkeeping services virtually using cloud accounting software. They manage a business's financial records and transactions remotely, keeping track of income and expenses, generating financial reports, and providing expert advice on financial management. Small business owners benefit from the services of an virtual bookkeeper by having access to a professional bookkeeper without the additional expense of hiring an in-house accountant. With an virtual bookkeeper, small business owners can take advantage of cloud accounting software to easily access their financial records from anywhere at any time, making it easier to stay updated on the financial health of their businesses. With this information, business owners can make informed decisions and focus on growing their business without worrying about bookkeeping tasks. Overall, an virtual bookkeeper is an essential resource for small business owners looking to streamline their financial management and improve the profitability of their businesses.
What bookkeeping solutions does virtual bookkeeper provide?
Virtual bookkeeping provides a range of solutions to aid with financial management. This includes recording transactions and creating journal entries that accurately document expenses and revenue. The platform also offers payroll processing services that ensure timely payments to employees. For business owners who require additional assistance, virtual bookkeepers can provide advisory services to help with financial planning, budgeting, and forecasting. Additionally, they can offer tax advice to ensure that companies are compliant with local tax laws and regulations. Help support is also available to clients who need assistance with troubleshooting or require information on how to use the platform effectively. Overall, the tailored solutions offered by virtual bookkeeping providers can help companies streamline their operations and avoid costly errors, enabling them to focus on growth and development.
Do small businesses need virtual bookkeeping service?
In today's world, every business organization needs to manage its finances and keep accurate financial records. Small businesses are no exception to this rule. However, maintaining financial records can be a challenging task for small business owners who have to juggle multiple responsibilities. In such a scenario, virtual bookkeeping services can prove to be an excellent solution. Virtual bookkeeping services can help small business owners manage their books with greater accuracy and ease, freeing up their time and energy to focus on other business activities. Additionally, reliable bookkeeping can assist small businesses in making more informed business decisions through better financial reporting. Various service options are available for small business owners to choose from, including support for bank credit card reconciliations, invoicing, and expense tracking. By utilizing virtual bookkeeping services, small businesses can streamline their operations and remain competitive in today's digital world.
Is full-service bookkeeping worth it?
Full-service bookkeeping may seem like an unnecessary expense for small businesses and individuals, but the benefits it provides make it worth the investment. By outsourcing bookkeeping tasks, one can save time and avoid the headaches of trying to stay on top of finances alone. A professional bookkeeper can help ensure that everything is accurate and up-to-date, prevent costly mistakes, and provide valuable insights into financial trends that may be overlooked otherwise. Additionally, full-service bookkeeping can help businesses stay compliant with tax laws, avoiding potential penalties or fines. While some may choose to handle their own bookkeeping, the time and peace of mind gained from outsourcing can be invaluable. Ultimately, it is up to the individual or business to decide whether full-service bookkeeping is worth it, but the benefits it provides cannot be ignored.
Frequently Asked Questions (FAQs)
1. What are the Best Bookkeeping Courses Online?
When it comes to the best bookkeeping courses virtual, there are a wide variety of options to choose from. However, a few key courses stand out from the rest. Firstly, a course that focuses specifically on virtual accounting software, such as QuickBooks or Xero, can be incredibly helpful for those who need practical skills in managing finances. Secondly, a comprehensive course that covers all the aspects of bookkeeping, including basic accounting principles, financial statements, and payroll, is also a valuable option. Finally, a course that includes certification or accreditation from a recognized professional body can provide an extra boost to your resume and demonstrate your commitment to your profession. Ultimately, the best virtual bookkeeping courses will depend on your individual needs and goals, but a combination of practical and theoretical learning with professional recognition is always a smart choice.
2. Can Virtual Bookkeepers manage my payroll?
Yes, virtual bookkeepers can certainly manage your payroll. With years of experience in the field, they have developed a strong understanding of payroll processing, tax compliance and other related matters. They worked with various payroll software and can easily adapt to any tools you currently have in place. Services will include timely and accurate processing of employee payments, preparing and submitting tax payments and filings, maintaining records and responding to any payroll-related queries from your employees. Virtual bookkeeping services also ensure regular updates on relevant tax laws to avoid any compliance risks or errors. By outsourcing your payroll, you can focus on other important aspects of your business while ensuring that your employees are paid accurately and on time. So, let your virtual bookkeeper take care of your payroll needs and make the process easy for you.